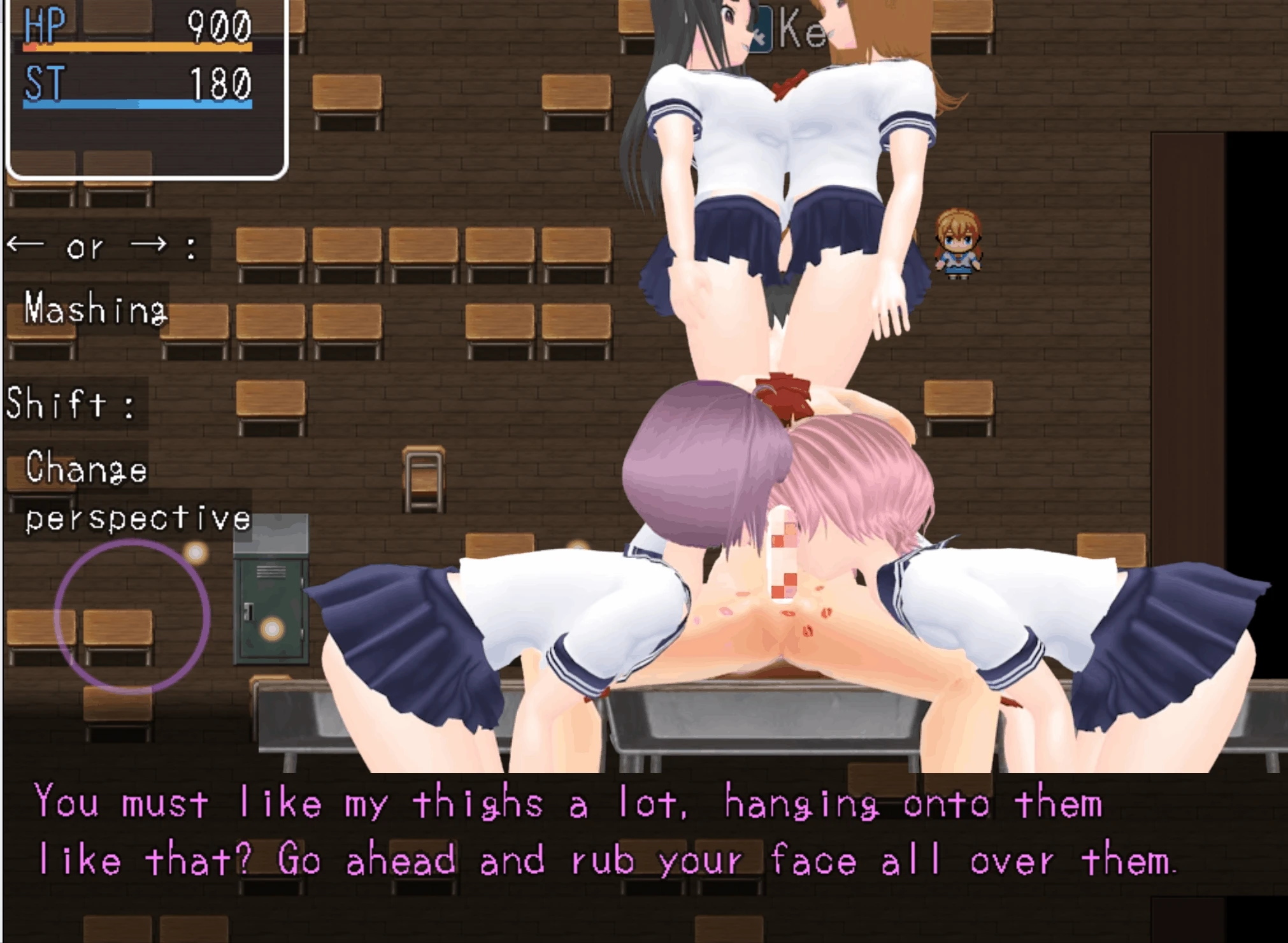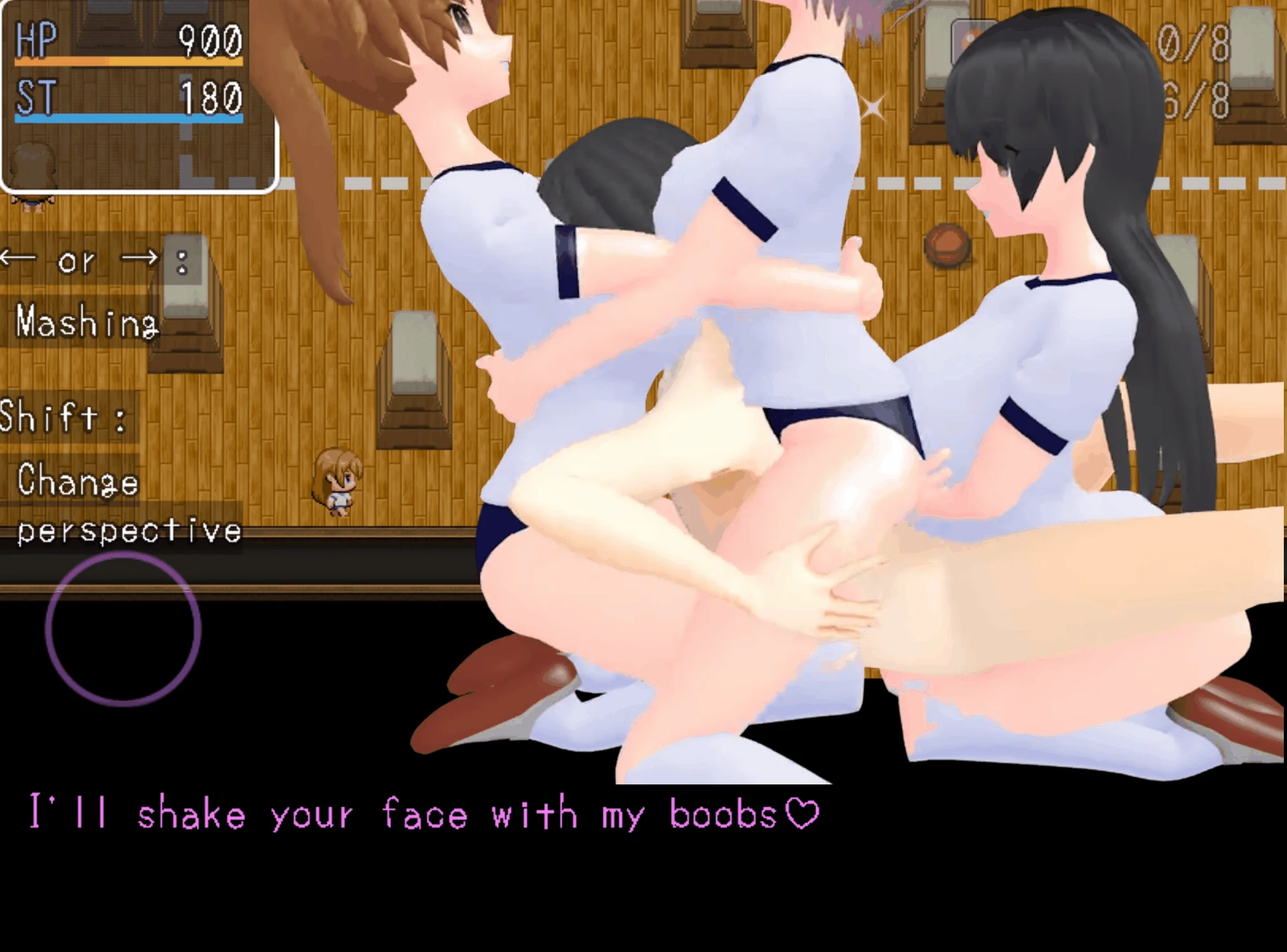 Type: Video Game
Genre: Animated, School Girls, Gangbang, Reverse Rape
Language: English
File Size: 365 MB
Click here if your game isn't working
Developed by Lights,Camera,Action, Escape from the Masochistic Male Bullying Classroom is an escape game where you need to find keys hidden in the classroom if you want to leave school.
After school, when the teacher leaves the classroom, you are immediately surrounded by your female classmates. They force you to remove all your clothes and get into a locker. After a few minutes, their game begins. You need to find keys hidden around the school while the girls are on patrol. If you get caught, they will rape you however they want, but you can still break free from them if you have enough stamina.
While collecting keys, you can find money, which can be used in gacha machines for costumes or to buy stamina and health drinks. There are also traps abound, such as paralysis and locker traps, so be careful where you search. If you run out of health, you submit to being gang-raped and get a game over. There is a variety of animated femdom scenes, but which one you see depends on the girl you get caught by.